Account Management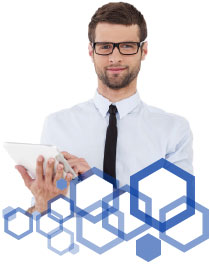 Here at Octagon we believe in one point of contact. We appoint an Account Manager to each of our clients. The Account Manager understands the needs of their client and can tailor our services to fit their requirements. Queries can be resolved quickly, by doing this we can ensure our service meets your expectation.
Your Account Manager can also advise on new products available or even give advice on new technology being released in the future.
Our aim is to build a long lasting business relationship with our clients. Our Account Managers provide the link giving a single point of contact and a quick response to questions.
For more information call our team
on 03456 78 78 78
CONSULTING
We will advise on advances in technology and understand that you need your company to be competitive and in touch with your clients.
As your telecoms consultant we can advise on call traffic, line rentals and look at your bills to make sure you are always on the lowest tariff. We can look at line usage to make sure you need all the lines installed in your offices or even need more to increase efficiency.
Our experienced team would welcome the opportunity to work along side your company to build an efficient cost effective telecoms structure.