Security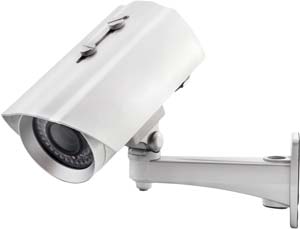 Security plays a vital role in the protection and safety of business owners, their staff and customers. With the convergence to IP of more products – such as TV, Telephony and Security – comes greater use and importance of those products. IP enables the aforementioned systems to communicate with each other to create shared intelligence and multiple uses of the same data. Octagon Communications is able to provide a Security solution that is more than just a form of protection, it offers value to businesses as it could be used for visual applications, for marketing efforts and to improve the efficiency of how a premises is managed.
Octagon Communications is proud to offer well-known established brands from the Security market. These brands offer value, quality and reliability – the 3 most important factors to consider when choosing a critical system that needs to run all the time.
For more information on our Integrated Security Systems
call us on 03456 78 78 78

What does Integrated Security mean for you?
Integrated Security means value. Integrated Security means intelligence. Integrated Security means efficiency.
In short, having multiple systems communicating together means you have more power and more information at your disposal to make better decisions. By combining video, intercoms and other systems together, we can make decisions when an alarm occurs as we have information on the alarm from multiple systems.
We can also intelligently understand how our business works as our security system can help us evaluate our efficient and productive our workforce are, how many breaks do they go on and do they react well enough to customers in potentially sales situations? All this can be achieved by having a high quality security system, composed of Cameras, Access Control and Voice solutions.
What value do our brands/solutions offer you?
Security is a market much like any other technology industry – it has lots of brands and solutions to choose from. We have chosen to offer well known brands with strong track records in the market, aimed to give you the confidence that your chosen solution is the right one for you.

are a Japanese company who have been active within the UK security market for 30 years. Their brand offers quality and reliability and they are continuously ranked within the top electronics companies in the world. Panasonic cameras offer high resolution images, reliability and versatility meaning they can be used for pretty much any security application.
are a Japanese company whose are known for producing high quality and highly reliable products. JVC cameras offer Full HD resolution images as well as exceptional night time viewing – their cameras are amongst the best performing cameras in the market for night time surveillance. JVC means quality but it also means reliability. Their IP cameras have the longest published MTBF (Mean Time Before Failure) figures in the market that make JVC an excellent choice for internal or external applications..
are a Swedish company best known for manufacturing the first IP camera in 1995. Since the late '90s Axis has been the global market leader in IP with their solutions used in transport, finance and education in all the major worldwide territories. Their global prowess and tried-and-tested products means you can choose Axis with confidence.
are a Chinese company with a strong pedigree. Within security, they are the biggest camera + recorder manufacturer in the world. They have one of the widest range of cameras available offering static cameras, domes, micro domes, PTZ cameras, internal and external variants and more importantly – multiple resolutions. This enables HikVision to offer options ranging from entry level to enterprise level applications.
are a British company who specialise in producing Time & Attendance and Access Control solutions. Tensor is able to offer barrier solutions, turnstiles, clocking in/out and ANPR solutions as a standalone platform or to integrate with other solutions. This makes them an ideal partner as we can use multiple camera manufacturers in conjunction with Tensor products to provide comprehensive security and information on Business processes and efficiency.
are a British company who produce one of the leading Video Management Systems (VMS) in the market. The "SharpView" platform can record almost any IP camera enabling us to offer a plethora of new solutions as well as allowing us to migrate older systems to a more modern state. SharpView can be used in small IP installations, for Control Room applications or to manage multiple sites centrally. With its integration options, we are able to offer large-scale security systems composed of multiple sub-systems – offering value, intelligence and information for its users.
Key areas to think about:
Does your line of work require security (either for operations, insurance or "other") ?
Does your organisation currently have sufficient security cover – such as for the number of events that occur within the business?
Is your current security solution working for you – is it quick and easy to find footage and events from the system?
Can you quickly and easily run reports from the system? Does the system fit in with the way you run your business?
Does your current security system help to save you money (via preventing theft and vandalism etc) or is it costing you money to use and run?
Does your current security system communicate to any other systems you run? Are you being provided with enough information as to make decision on your business?
Can you current system grow as your business grows?