NEC Business Phone Systems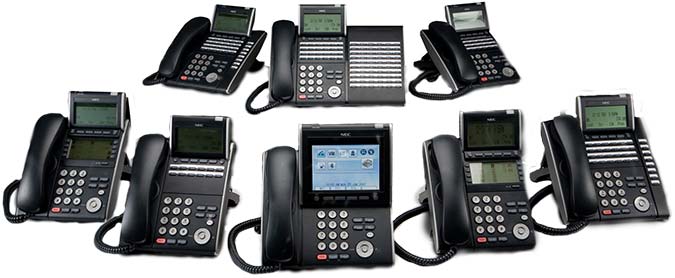 NEC Business Phone Systems
NEC is a world leader in the manufacture of electronics equipment & have built up a valued reputation in the telecommunications industry for future technologies, research & development, ease of use on their user extensions & most important for all businesses reliability. As a partner with NEC its important from our point of view that customers get the benefit of reliable NEC business phone systems, that the manufacturer continually enhances & develops.
Why Choose NEC Business Phone Systems?
A leading global enterprise telephony solution provider
Empowering our customers through over 100 years of experience in IT and Networking
Spanning the full spectrum of ICT products and solutions
Invests over £2 billion in research and development every year
Employs more than 150,000 people worldwide
Japan's largest supplier of telephony solutions to the SME sector
The only global company in the world's top 5 in both computers and communications
Environmentally friendly company policy
Unsurpassed UK technical support & logistics
For more information call our team
on 03456 78 78 78
NEC business phone systems are designed specifically for small and medium-sized organizations that are poised for growth. Each SMB platform is a comprehensive integrated solution designed to meet the unique challenges and communication needs of SMBs. Organizations can decide the most effective and cost-efficient way for their employees to communicate. Those small and medium-sized businesses seeking to benefit from Unified Communications can turn to NEC as well.
NEC SV9100 Series Business Phone System
The UNIVERGE SV Series is a unique IP communication solution for any small/medium businesses today. The expandability means the systems can work at any level, from a technically superb phone system, to a truly advanced unified communications platform. NEC's SV Series unifies your communications, providing your employees with a solution that lets them handle all their business communications on the device of their choice: their laptop, mobile phone, office phone or home phone using wired, wireless or broadband connections. Business performance is improved significantly by making an entire workforce more reachable wherever they are based.
The SV Series Communications Servers offer a scalable, reliable, full-featured communications solution to meet a growing business's needs.
Converged communications – data, multimedia and voice over one network
Enhanced management
Investment protection
Pure IP with the flexibility to support TDM – providing a clear migration path
Easily accessed, customizable advanced productivity applications and collaboration tools
Easy-to-learn and use interfaces and applications
Streamlined business processes
Ability for staff/customers to reach the right resources with one call
Security with a high-level of Quality of Service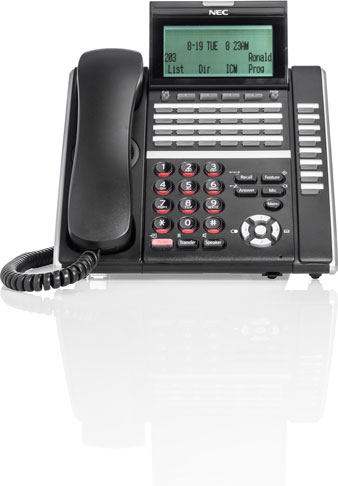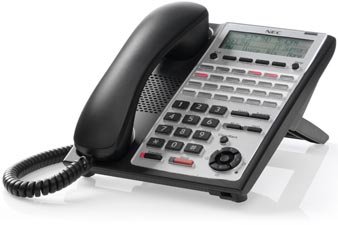 NEC SL1100 Series Business Phone System
NEC'S SL1100 is a unique platform that is an ideal solution for any small business. The SL1100 makes your team more reachable more responsive and more productive. This system provides a powerful communications tool that is built for business. The high specification built in voice response system provides Auto Attendant and auto-routing functionality at no extra cost, ideal for small companies with limited budgets. And with a choice of either IP or Digital technologies, the SL1100 is a truly versatile solution.