Relocation Assistance
Are you relocating your business?
Have you remembered to factor your Telecoms and IT Systems into the move?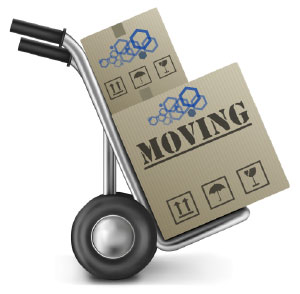 Octagon Communications are committed to our existing and new customers and understand the stress and pressure's business face when relocating to new premises.
All companies big or small who move premises have the mammoth task of remembering everything for example:-
Moving or ordering new office furniture, office Layout
Informing the utility companies Gas, Water & Electric
The local council (Rates)
Booking the Removal & Packaging Company or man with a van
Alarm Company
The list goes on & on…
But probably the most important people to remember are your suppliers & customers.
In order to do this all business's rely on Telephone Lines, without a telephone number most of the major tasks that have to be carried out prior to the big move can't until you have identified if you can either retain your main trading numbers or you have to get new ones.
One you have identified you can retain your existing numbers you can relax, yet if you are moving to a new area or a new BT Exchange things get a bit more complicated. All of a sudden we find ourselves with a problem, we need a new number ! Help!
This is your contact to the outside world and in order for your company to be seen you need to make your customers & suppliers aware, so all our advertising, stationary, business cards & the World Wide Web need to be informed of your new trading number.
This is where Octagon can help and assist you to take all this stress away. Our service team can give you an answer regarding your telephone lines as a priority.
A) If you can keep your number we will tell you.
B) But if you need new numbers due to the area or BT Exchange we can advise you what your new numbers will be (will only be confirmed when installed)
Once you have your new Telephone numbers you can get on with ordering all your Marketing material and stationary. More importantly you can advise your customers & suppliers of your new contact details including your new numbers.
Octagon can assist with any line transfers or installations. (Free installation can be offered)
Whether you are moving premises, opening a new site or even thinking of upgrading your existing lines to Digital ISDN Octagon can help.,
If you would like to identify if you can retain or need new numbers please complete the section below.
We can also offer free installation of your new lines, cheaper line rental & call tariffs with our own Octagon Choice's Network billing platform.