Support and Maintenance
NEC, Panasonic and Splicecom Phone System Support and Maintenance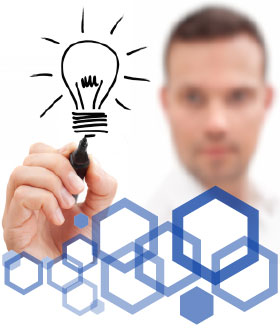 At Octagon Communications our service department is manned by engineers who have a wealth of knowledge and access to an engineering database covering years of historic technical information. All our engineers have been fully trained by the manufacturers to the highest standards, and have indeed been working on systems for over 20 years. The Department is available for faults as well as user guidance, information on systems features and programming assistance. We are able to carry out remote diagnostics, enabling our technical support staff to dial in – and in the majority of situations diagnose and rectify a fault remotely.
In the event that a fault may not be rectified remotely, a specialist field engineer will visit your site to identify the problems and repair the equipment. With the aid of remote diagnostics information from our technical support staff our engineers are usually able to diagnose and rectify the fault on the first visit.
With the continued level of change within the majority of organisations, systems may easily lose accuracy and effectiveness. In order to counteract these problems we offer a single point of contact for managing and organising the necessary changes to your PBX.
Because communication plays a major role in your business, Customer Services are here to play a major role in your communications. Octagon offers you peace of mind by supporting that all important business tool.
Working together with the manufacturers, Panasonic, NEC & Splicecom, we will supply maintenance cover to suit your needs whatever your business. Operated by our friendly service staff, based at our headquarters in Ashton in Makerfield, our field engineers are there to ensure you receive a prompt and courteous service.
MAINTENANCE CALL OUT PROCEDURE
In conjunction with our customer care policy your maintenance and support call will be answered quickly and professionally.
To report a fault Octagon would ask you to telephone customer services on 03456 787878. Customer service will ask a series of questions offering front line support as detailed below. You will be asked to carry our certain tests and changes, once the tests have been completed and if the fault has not been resolved, the fault is then logged and emailed/transferred to the in-house technical support team for the First line support. Customer service will give you an individual fault reference relating to your fault.
Front line example questions (Telephony system fault):
Details of which site has the fault, contact name and telephone number.
Detailed description of the fault and which extensions it is affecting.
If this is affecting all the extensions, can you dial internally or is it just outbound calls.
Do you get a recorded message? If yes what does the message say in full?
Have you had a power cut or a power surge?
First line support will offer remote access into the telephone system this is usually within 45 minutes of the fault being reported and should resolve 80% of any issues. Should the remote access or second line diagnosis of the fault require an engineer to visit your premises this will be booked in and arranged with you.
Service Priorities and Response Time for Problems
Priority Impact on Business Response Resolution Time:
Total System Failure – unable to dial to any internal extension or external Fixed telephone number (High Impact).
Major System Failure – able to dial to internal extension but not BT fault, unable to dial an external telephone number, give resolution.
Inconvenience – Problem that is causing inconvenience but not operational difficulty i.e. replacement phone.