Voice and Data Cabling
CABLING SOLUTIONS
In today's technological world, communication is key. Reliable, effective, versatile communications are no longer a luxury, they are an integral part of 21st century life.
The needs of tomorrow's business are difficult to predict, that's why specifying the right infrastructure for your communication network is of vital importance. Not only must the system be able to cope with today's demanding internet, intranet, video conferencing, e-mail and multimedia applications, but also accommodate the unknown applications of tomorrow.
For more information on Voice & Data Cabling call our team
on 03456 78 78 78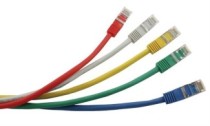 Structured Cabling
Every business is different, which is why Octagon cabling systems can be individually designed and installed by a our fully approved Installer. Individual planning ensures that every company that chooses Octagon receives the ideal infrastructure for their unique requirements.
At Octagon we site survey your premises and plan the installation to your exacting needs. The Telephone system, cable patch panels and your computer switch server and routers can all be placed neatly within a locked cabinet. Depending upon your IT requirements you can have CAT5E or CAT6 Cable installed in double sockets to each desk. (One for Voice one for DATA).
Patch panels come with 16/24/32 or 48 ports. We have a complete range of patch panels catering for CAT5e, CAT6, connectivity.

Enhanced Category 5
For several years Enhanced Category 5 (Cat 5E) has been the base standard for copper cabling systems.
It was primarily developed to support gigabit ethernet (1000BASE-T), and included a number of new test parameters to provide a more tightly controlled cabling infrastructure than the previous Category 5. In 1999 it was ratified as an addendum to TIA/EIA-568-A and then became TIA/EIA-568B in 2001.
Cat 5E is the ideal medium for today's high speed protocols like gigabit ethernet, that require four pair transmission at a bandwidth of up to100MHz.
Octagon's Cat 5E cabling systems far exceed all the requirements of Category 5E as defined in EIA/TIA-568-B in addition to BS EN 50173, ISO/IEC 11801 (Class D) and CENELEC 50173.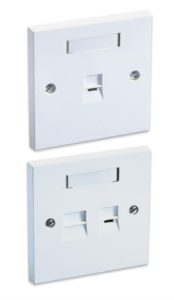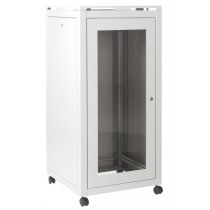 Category 6
Category 6 has been around for some time now, but since its ratification in 2002 it is fast becoming the most popular choice for high spec installations. Category 6 offers more than twice the bandwidth of Enhanced Category 5 and is tested up to 250MHz.
This not only provides an excellent platform for existing high speed applications, but also provides for future applications which will utilise high speed full duplex transport.
Category 6 is specified in EIA/TIA-568-B.2-1 and ISO/IEC 11801 (Class E).
Octagon's Category 6 cabling systems exceed the permanent link and channel specifications as well as the individual connecting hardware and cable specifications; ensuring true Cat 6 performance as well as full backward compatibility with Category 5E and Category 5 systems.