SpliceCom has recently announced that they've started delivering their new range of PCS 5×3 desktop IP Phones, and to celebrate we're offering a 20% discount when you upgrade your business telephone system.*


Splicecom's impressive award-winning design heritage means the PCS 553, PCS 553G, PCS 562 & PCS 573G IP phones all offer HD voice, in an ultra-thin, ultra low-profile design.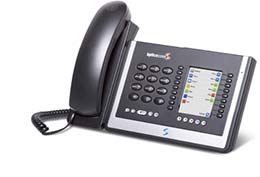 The PCS 553 & PCS 553G offer class leading, high visibility, backlit white displays, whilst the PCS 563 & PCS 573G sport an all new, context-sensitive icon set for a fresh, clean, colourful look & feel. There's also an Enhanced Directory Search facility and 6 new ring tones for all phones, whilst the PCS 573G offers Human Interactive Device (HID) support for Bluetooth and wired headsets via its USB interface – which can also be used with WiFi dongles. The latter aids the deployment of SpliceCom's IP phones in listed buildings and other environments where cabling may not be desirable.
For more on SpliceCom's PCS 5×3's
call us on 03456 78 78 78
SpliceCom's user base has demanded cloud and hybrid based systems, the standout feature for most will be support of automatic failover & fallback in the event of primary IP route failure. The British award winning designer, developer and manufacturer has found resilience features to be of critical importance for eliminating single points of failure in voice architectures and a winner with increasingly knowledgeable and sophisticated customers.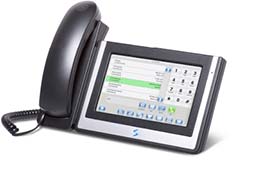 "The launch of the PCS 5×3 desk phone family is very much an evolution of our overall unified communications strategy, which also embraces IP soft phones for PCs, Macs, smart phones and tablets" says Robin Hayman, SpliceCom's Director of Marketing & Product Management. "We continue to enhance our classic IP phone design, based on real-world feedback from both our partners' and their customers' – the thousands of businesses that are using our solutions every day. Our UK go to market policy of direct partner relationships, with no distribution, means that we're a lot closer to businesses of all sizes that employ our systems than any other major vendor. It's this direct feedback that has shaped the additions & changes we've delivered in the PCS 5x3s, our next generation IP phones family," concludes Hayman.
* Upgrade discount is subject to qualifying criteria being met – contact us on 03456 78 78 78 to see if your existing system qualifies.